Particular with fruit taste
At Ohayo Dairy, through each stage, from procurement and processing through to production,
we are particular about extracting the original taste of fruits.
Selected fruits
Our researchers personally visit various farms worldwide to check the quality of the fruits with their own eyes and hands. By carefully checking the quality, we select only the most suitable fruits for each product.

Quick freezing
The fresh taste of harvested fruits is locked in by quick freezing onsite.

Technology avoiding the loss of flavor and taste of the fruits
The quick-frozen fruits are carefully inspected one by one. Our proprietary manufacturing method avoids the loss of taste of the fruits; everything ends up in our delicious fruit sauce.

Our sterilization technology
Fruits lose their original flavor when heated. Therefore, we adopt the sterilization technology to prevent damaging the fruits.
Yogurt goes well with the fruits
We make the yogurt, the basis of deliciousness of the product, which is in good combination with acidity, sweetness, and sugar content of the fruits.

Best combination of yogurt and fruit
Fruit sauce, which packs the original taste of fruits, is blended with yogurt to create a harmonious balance, each complementing the taste of the other. This process is carried out at our own factory.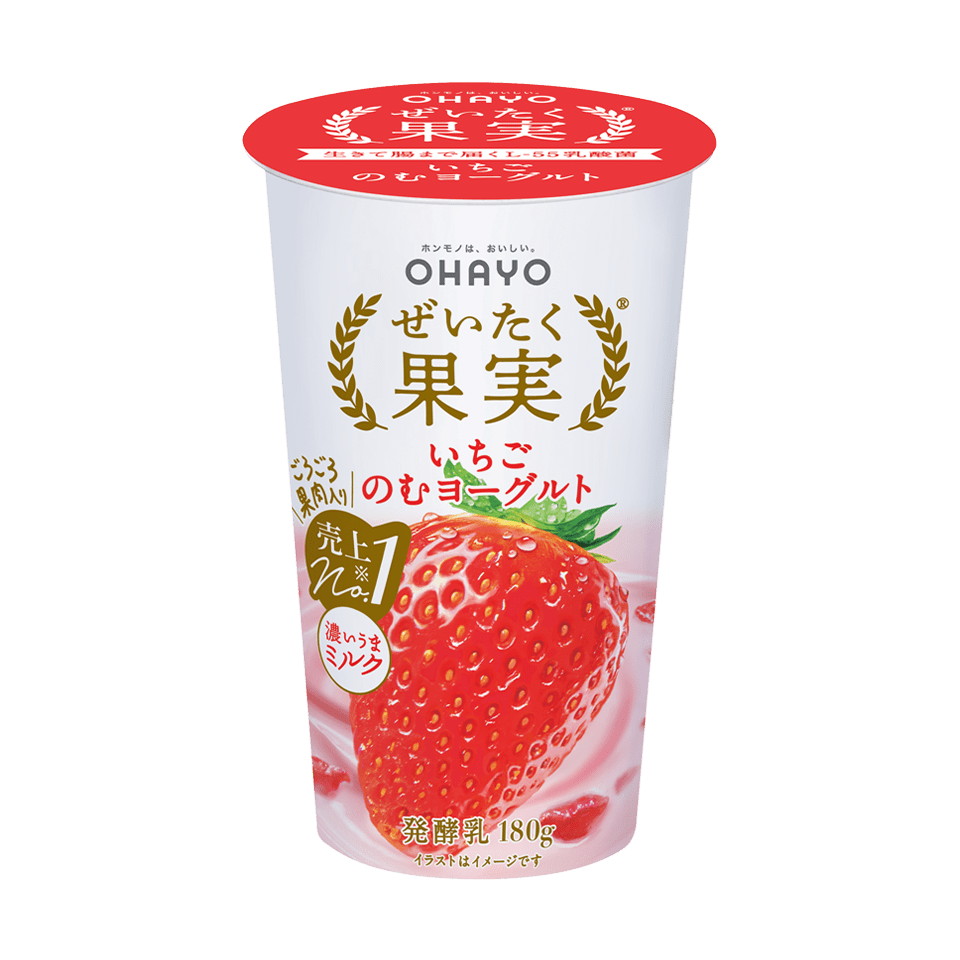 Carefully selected strawberries for flavorful taste
Zeitaku Kajitsu
Strawberry Drink-Type Yogurt
Drink type Yogurt with the plenty of fresh strawberries.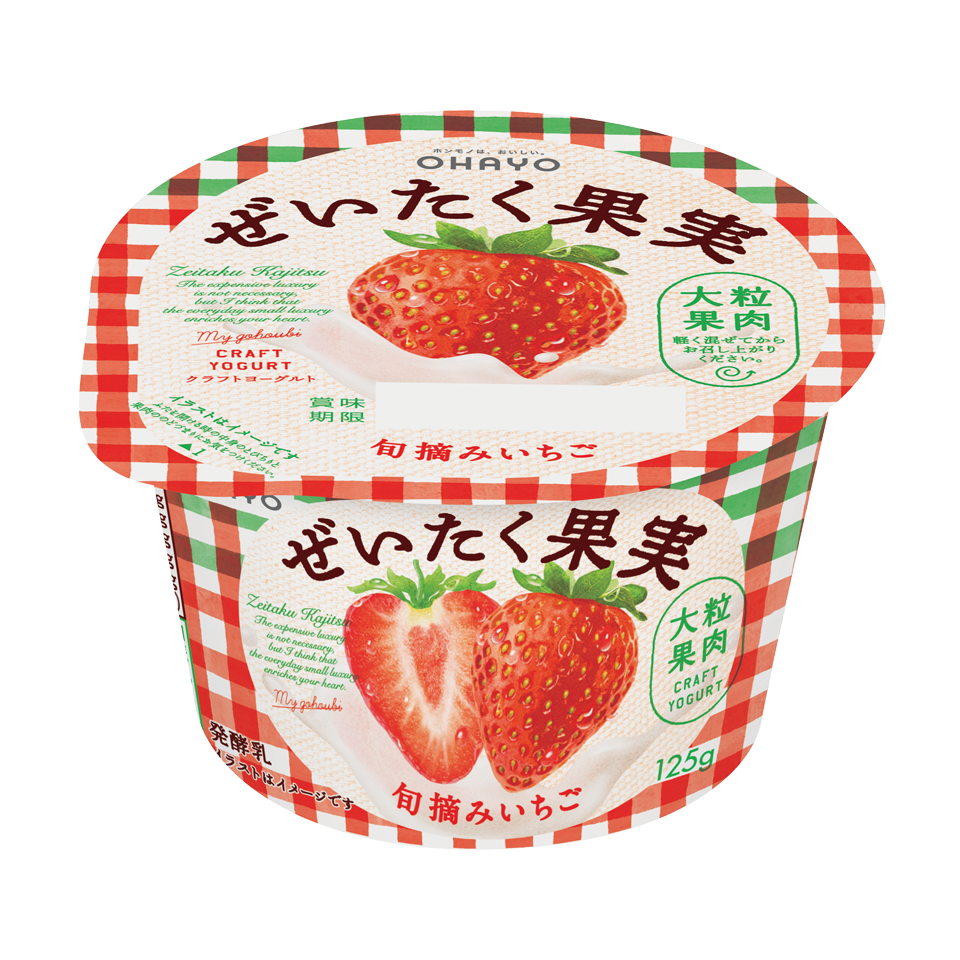 The satisfaction of delicious strawberry and whole fruit
Zeitaku Kajitsu
Whole Strawberry and yogurt
A refreshing yogurt that you can enjoy the deliciousness of fruits by adding large strawberry pulp to rich yogurt.