From the idea to launch,
it took 13 years till its production.
Beginning with only one plan
we are proud of our prototype recipe, now faded to sepia.
The year was 1979. That was the start of baked pudding development.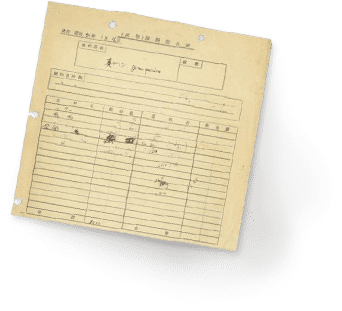 There were many hurdles to overcome.
We tackled successive problems,
such as duration of shelf life, raw materials, and container, one after another.
Our baked pudding was perfected and launched in March 1992.
We overcame the problems one by one, and finally,
our uncompromising "baked pudding custard" was launched 13 years after
the start of the development.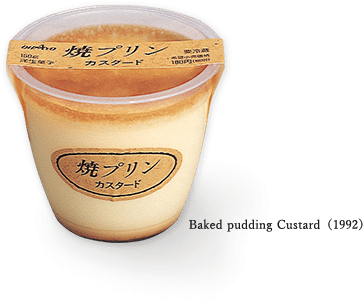 Uncompromising deliciousness
Selected eggs procured every day
Because we are particular about the taste of the eggs, we do not use easily processed liquid egg*. Instead, we buy fresh eggs daily from our contract farmers.
* Liquid egg: The eggs are cracked, the shell removed, and only the liquid content is delivered.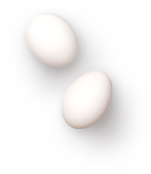 Use fresh eggs
Most of pudding products on the market are manufactured using liquid egg, but freshness drops off shortly after the egg shell is cracked. We use freshly laid eggs hand-collected each day to make our delicious pudding.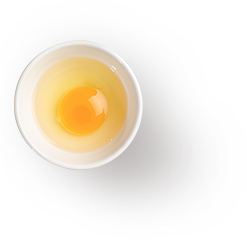 Homemade caramel
The secret to the taste of our products is also in the caramel. Homemade caramel maximizes the delicious taste of the pudding.

Savory brown
The aroma that comes from grilling until browned is one of the best features of our Baked Pudding. We aim to recreate the real scorch at the top, so we slowly brown the pudding with an open flame. We create a scorch that looks delicious through a meticulous technique.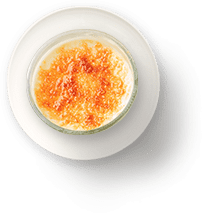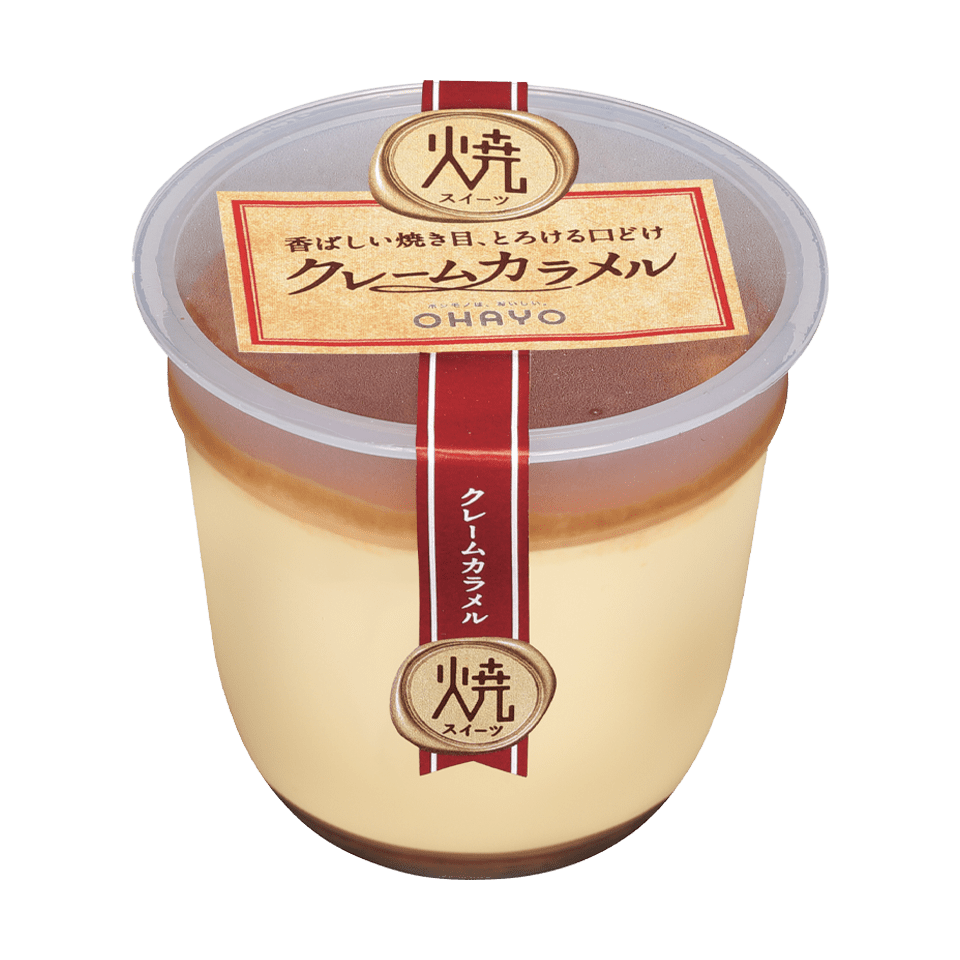 Fine taste by using raw materials selected carefully
Baked sweets Creme caramel
It is baked in the oven after mixing materials such as fresh eggs broke in our factory, fresh milk, fresh cream that are selected carefully.
It's a specialty store quality baked custard pudding with meltting mouth.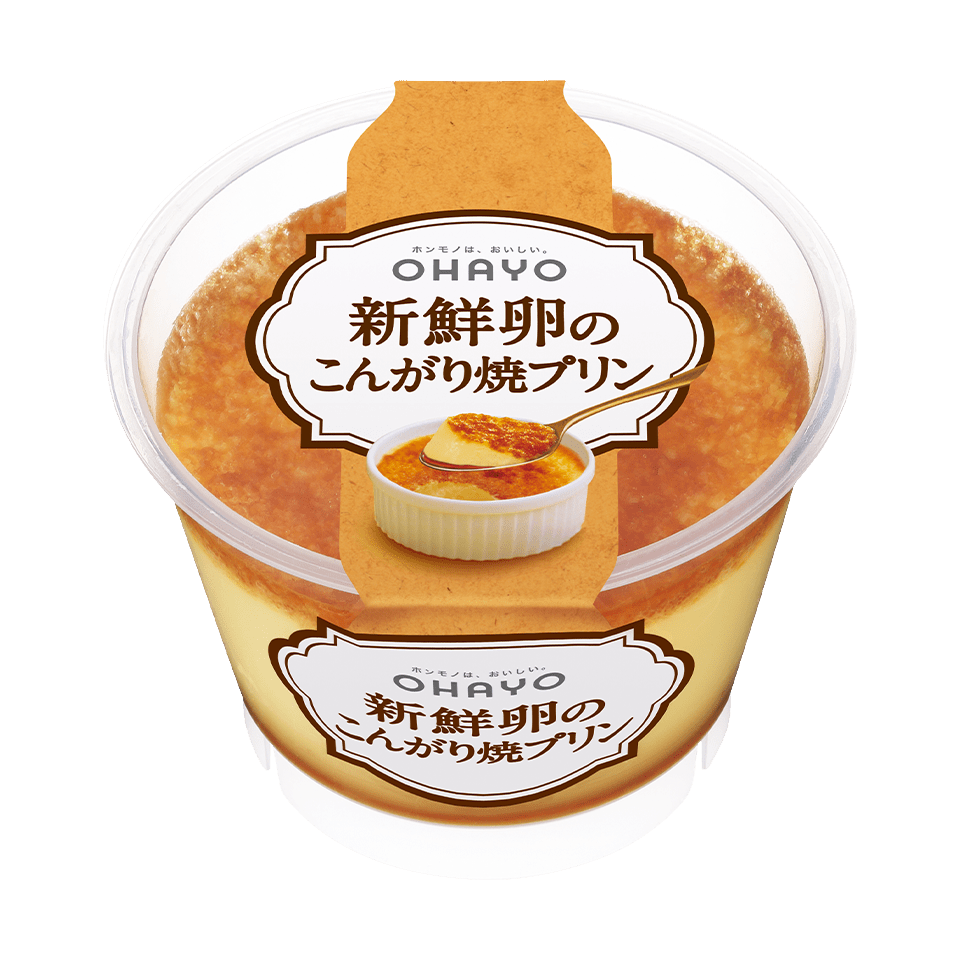 Ohayo's Authentic Pudding
Baked pudding made from fresh eggs
Using fresh cream procured from Hokkaido. With a gentle taste and fresh texture of fresh eggs.